During my test and discovery phase of Fedora 15, I noticed that Evolution doesn't support anymore google calendar… is it on purpose ? why ?
Or do I need to install some other package ?
I found this feature in Fedora 14 something very useful !
I hope this is something that will be fixed in the final release.
In Fedora 14 (evolution-2.32.2-1.fc14.x86_64) :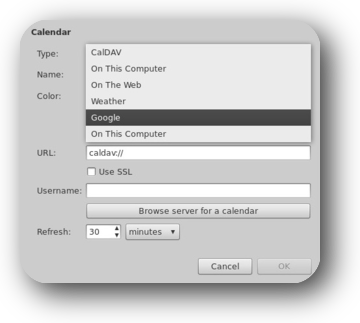 In Fedora 15 :
I deeply value the diversity of MySQL developers, users, community and my blog readers. I cannot agree the suffering, oppression, and systemic racism the Black community faces every day. Black lives matter.