Once again MariaDB invited Doug Shannon from EventToons at their Percona Live MySQL Conference & Expo's booth.
And once again he drew me.
This is the picture of last year: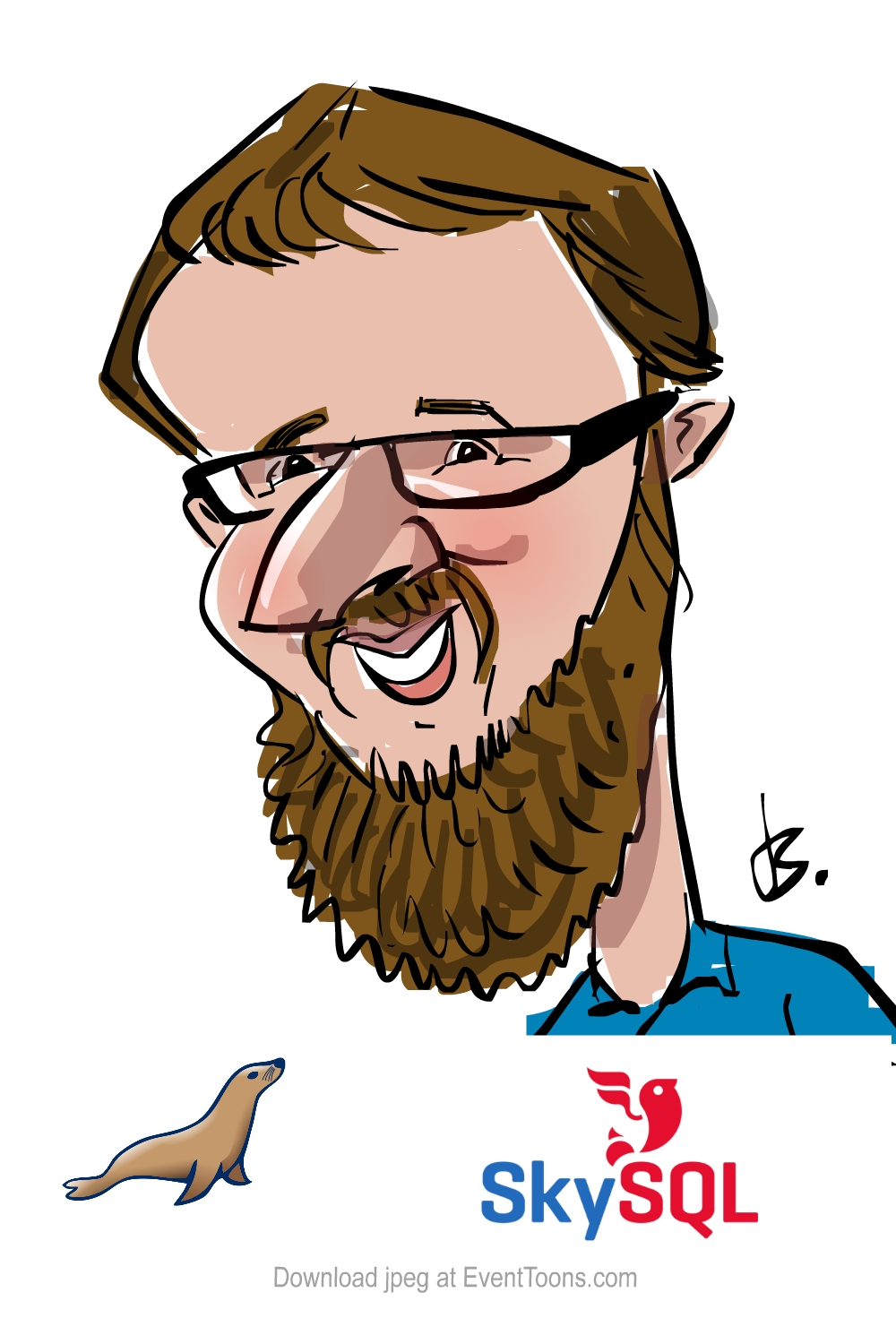 and the one of this year:
The conclusion is simple: my beard narrowed and my face grew ! … is this a sign that I'm becoming old ? 😉
BTW, thx MariaDB's team for this nice and funny gift !
Subscribe to Blog via Email