The MySQL team is constantly improving and innovating the product… this time, after having put particular attention to DBAs and operators with Group Replication & InnoDB Cluster,  let's have a look to what we can also bring to developers.
Let's start with the following challenge:
Add 5 books from scratch with all their metadata (authors, isbn, edition, year, …) in last than 5 minutes using only MySQL Shell in command line !

Do you thinks this is not possible ? Check the video below:
Amazing isn't it ?
If you want to learn more about this, please attend Mike Zinner & Alfredo Kojima's session at Percona Live next week: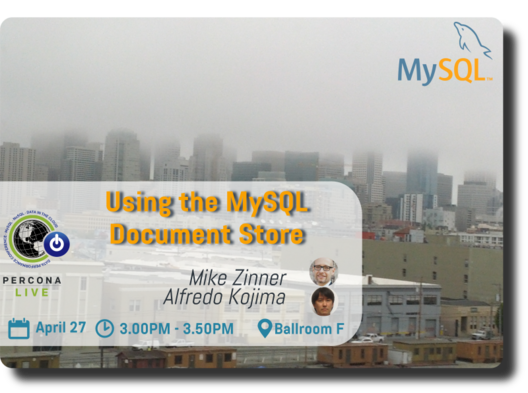 I deeply value the diversity of MySQL developers, users, community and my blog readers. I cannot agree the suffering, oppression, and systemic racism the Black community faces every day. Black lives matter.