If you want to be able to use an iPhone with Fedora 20 to copy photos or songs, you will need to upgrade libimobiledevice to 1.1.6. If you don't on the phone you will be constantly prompted to trust or not the computer: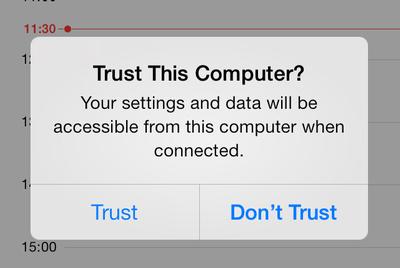 You can find the rpms for libimobiledevice 1.1.6 here.
I deeply value the diversity of MySQL developers, users, community and my blog readers. I cannot agree the suffering, oppression, and systemic racism the Black community faces every day. Black lives matter.