life nick name
fred
irc nick name
lefred
email
lefred at scarlet dot be
using actively GNU/Linux since
1994
first distributions

Slackware 3.0 (kernel 1.2.13)
Red Hat 2.1 (kernel 1.2.13)
Debian 1.0 (kernel 1.2.13)


hobbies
Linux and Basketball
Working Experience
Last Update Dec 2007
| Oct 2007 – … | I am now an Inuit ! inuits.be |
| --- | --- |
| Nov 2007 – … | It Manager of PunchTelematix |
| Dec 2003 – Sep 2007 | Linux Senior Consultant for X-Tend |
| Feb 2001 – Nov 2003 | Linux Consultant for Stone-IT |
| Aug 1998 – Jan 2001 | System Designer QAD Service Line, Regional Development & Support Practice at Origin International (AtosOrigin) |
Teaching Experience
Last Update Dec 2007
Sep 2005 – June 2007
PHP/MySQL courses at ISIPS (UT à Charleroi)
Sep 2004 – June 2007
GNU/Linux courses at ISIPS (UT à Charleroi)
Jan 2004 – Oct 2007
IT courses at The Campus :

UNIX Fundamentals
Mastering UNIX Shell Scripts
Using MySQL
Managing MySQL
PHP 5 in Depth
Certifications
MySQL
Since May 2005, I'm MySQL Core and MySQL Pro Certified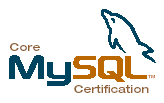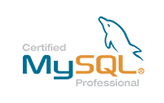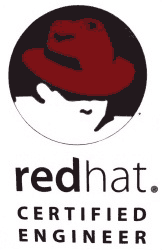 RHCE
Since January 2003, I'm a RedHat Certified Engineer, my certificate number is 807303400507160.
---
3LUG
Since November 2002, I'm member of The La Louvière Linux User Group. I'm currently the President of this association.
3LUG is present on irc.freenode.net into the #3LUG channel.

I deeply value the diversity of MySQL developers, users, community and my blog readers. I cannot agree the suffering, oppression, and systemic racism the Black community faces every day. Black lives matter.